About a Painting: Night Lights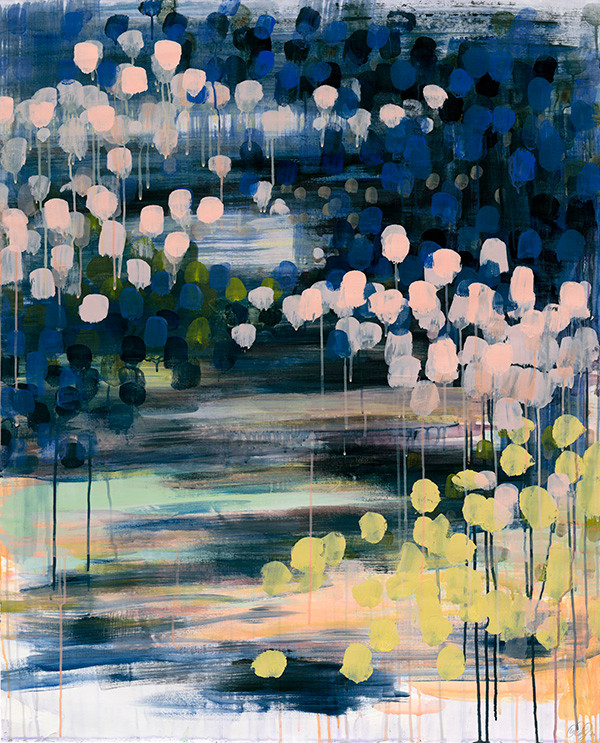 Night Lights. 42x52". Acrylic on watercolor paper. 2010. Go to the Print.
Night Lights was painted in a shanty on the I-35 service road. My neighbors were the Frank Erwin Center, Denny's, and a gaggle of pedicab drivers.
I shouldn't call it a shanty. It was a fairly adorable 700 square-foot, 2-bedroom house, the second bedroom my studio. When I looked out across the highway from the window in my shower, I often mistook the glowing concrete dome of the Erwin Center for the rising moon.
To my memory, this was the only good painting I did there, and I wasn't sure it was good. I was full of uncertainty, not able to see myself or know what I was doing, but wanting very badly to do it well. I did manage to be featured in Luxe Magazine at the time, and I remember I was reading the Georgia O'Keefe memoir by Hunter Duhojowska-Philp. I was smitten by this brave, stalwart, mystical, stoic, bare-breasted, unrelenting woman artist, who left Alfred Stieglitz for the barren west and a Model A.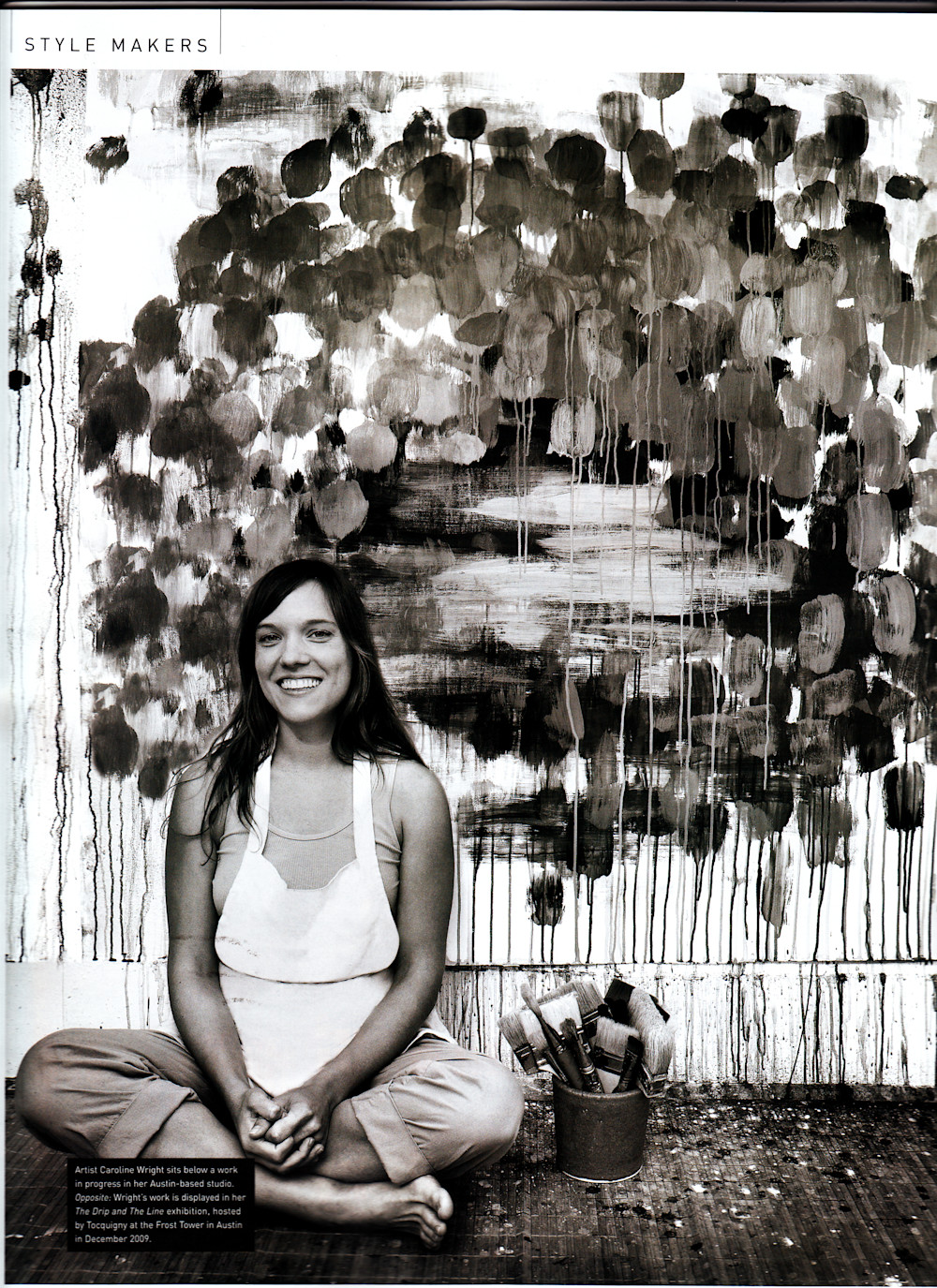 In my studio for the Luxe Magazine feature, in front of "Blue Hole".
This painting is a drop of blood squeezed from a floating time. A 20-something artist who painted the window sills gold, slept on an air mattress, broke her kneecap in the rubble driveway, & soaked in the tepid pool of the Double Tree Hotel up the street at the end of each hot studio summer day. Somehow it's become one of the most beloved best-sellers among my prints over the years. But you never know that at the time, you just carry on.