Speaking at Brown University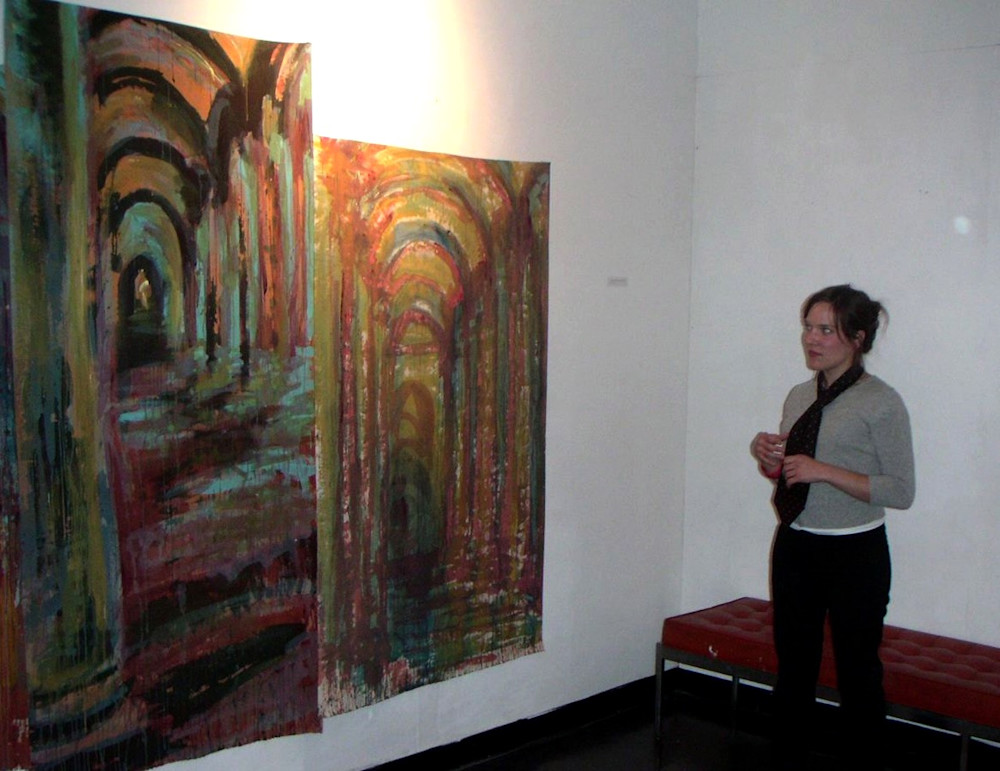 Standing with a piece from my thesis show at Brown, 2004.
It was an honor to be invited this April to speak at my Alma Mater, Brown University, on forging a life in art. I did studio visits with senior art majors, and discussed what it means to be successful, following a calling on your own terms.
When I was asked to come, my first thought was, I better do something impressive before then! Without a career ladder, it can be hard to tell what exactly I've achieved. I've tried many things. I've said yes to a lot, and no to a lot, relished and regretted both. But as an older artist once said to me, "It never gets harder, and it never gets easier."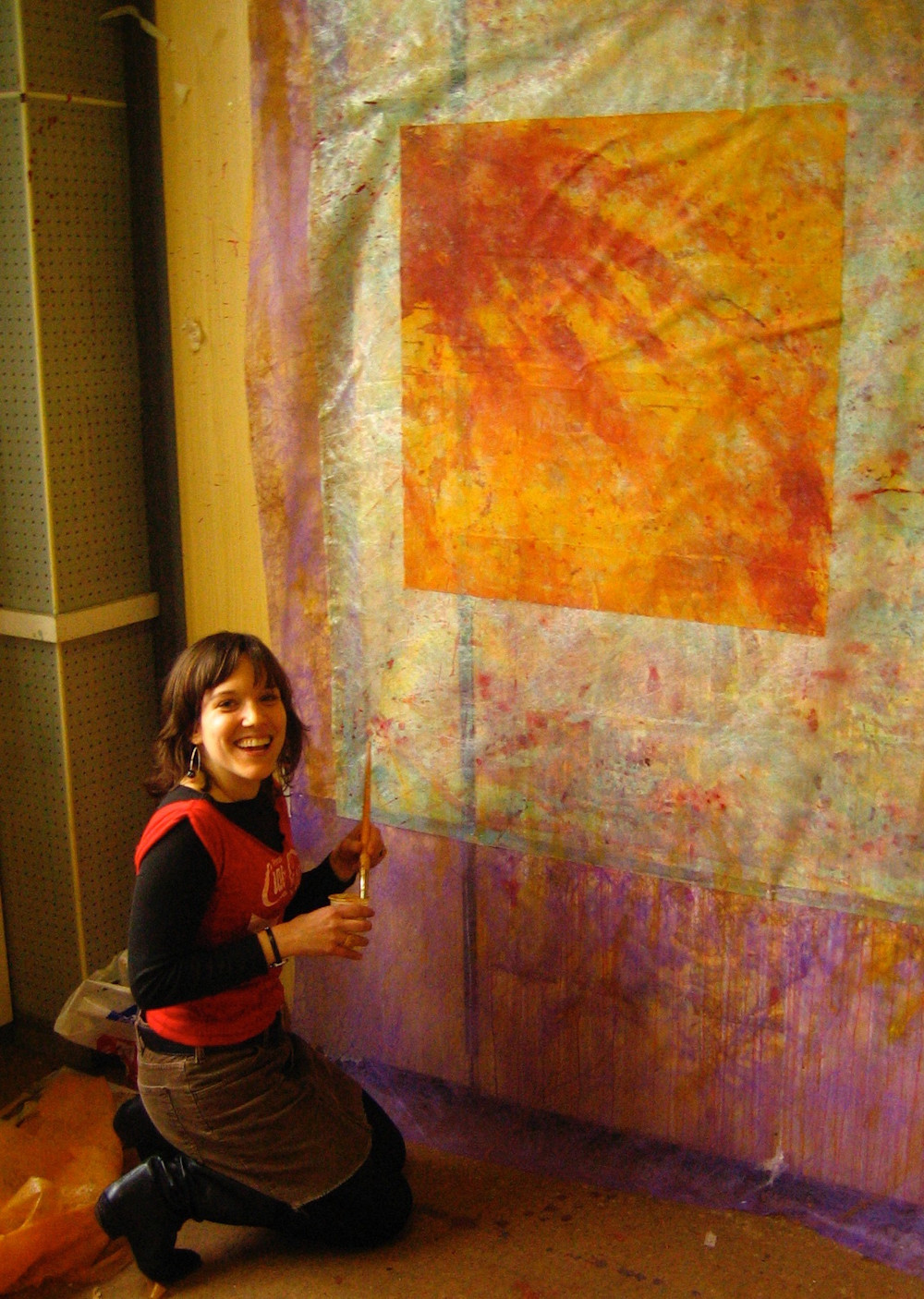 Painting in my studio in the squat, La Générale, in Paris, 2005.
As I looked back through photos, preparing my powerpoint, nearly all my photos were of travel or work in progress–– the two things besides people I value most. There are moments of "success"–– gallery exhibitions, performances, graduations–– which meant a lot at the time! But the real success is that everyday I follow my own line of inquiry towards unique expression, and have the luxury of my own time.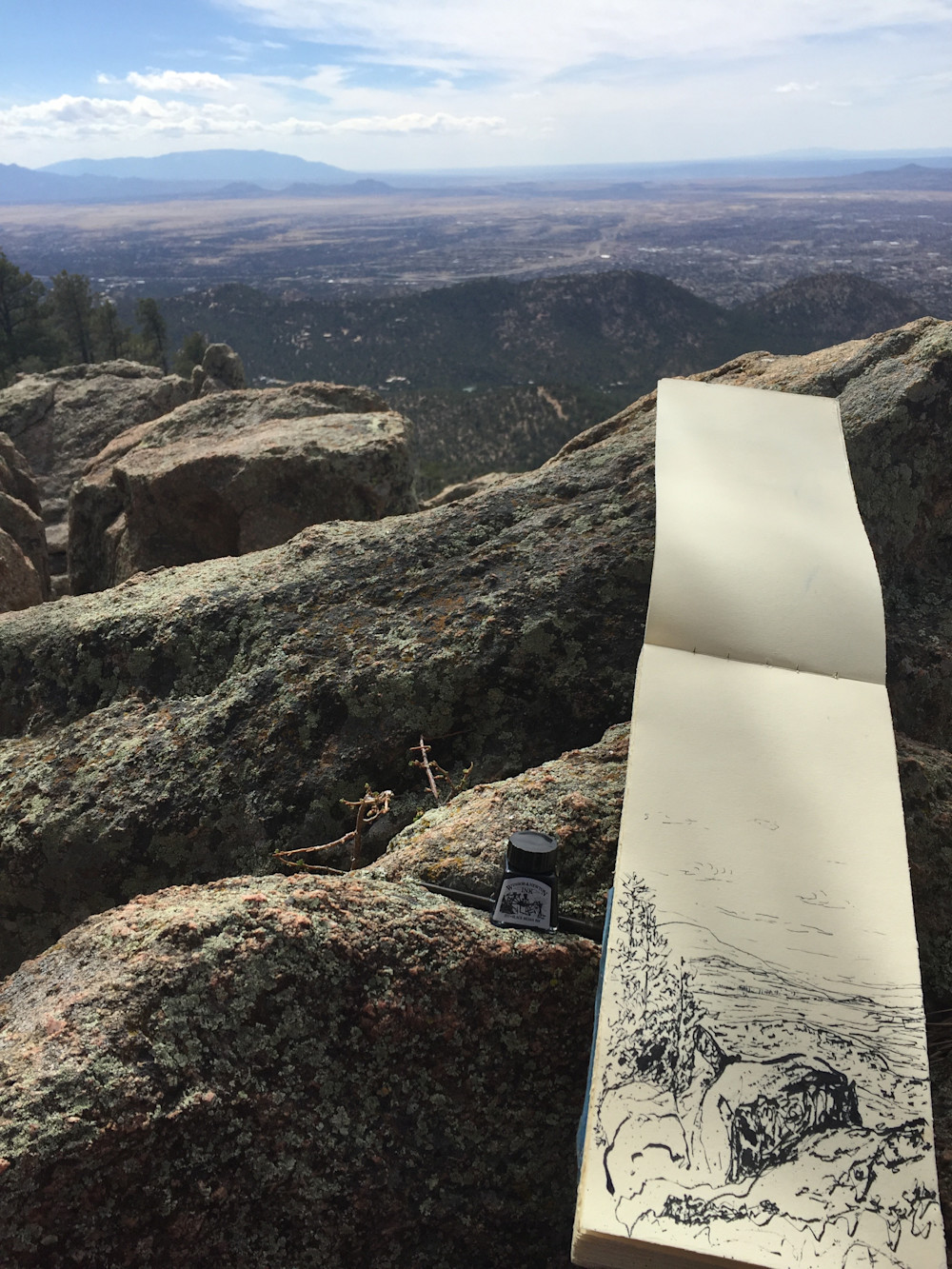 Pen and Ink drawing in the mountains above Santa Fe this March.
It was a pleasure to speak to these students, full of questions and wonder at what the next phase of life holds. I realized how much energy I have for this–– for encouraging young artists to step out on a path lit by fear, fueled by the gut. You can't internet-research your own first, messy forays into claiming a place in the world. It takes risk, courage, humility, and sometimes a plane ticket.
While there's no commentary, you can travel my career via slideshow here, with a focus more on process than product.