Becoming an Artist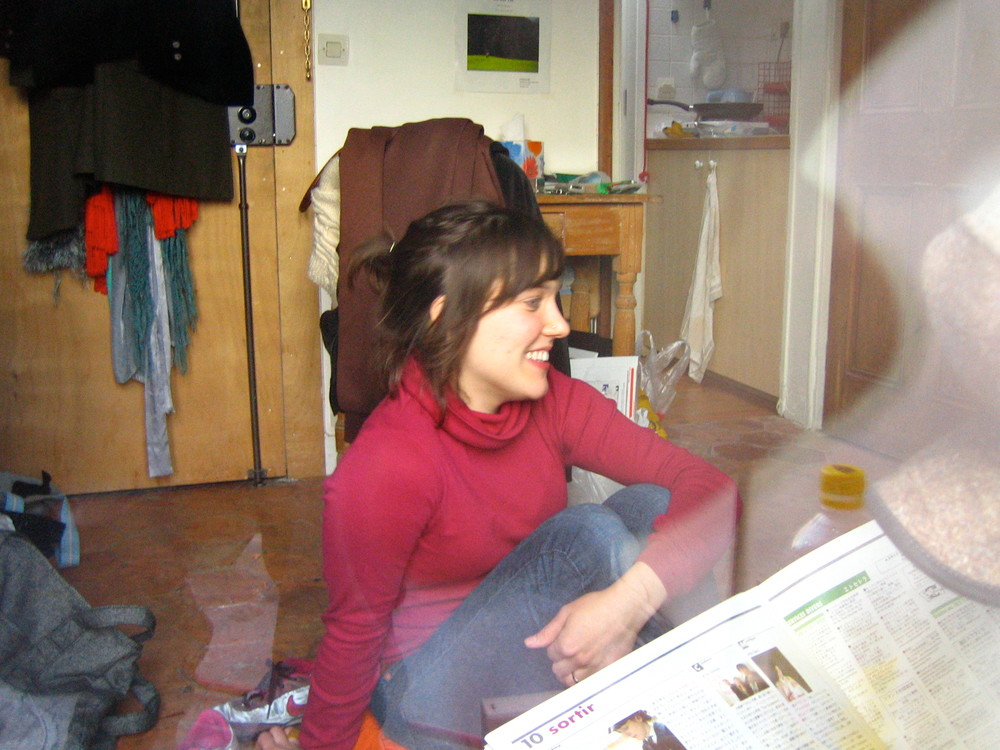 In my Paris apartment, a small chambre de bonne with a balcony on the 6th floor of a Haussmann building on Rue de Rivoli, when I was 23.
Sometimes people ask, when did you become an artist, and the question baffles me: weren't we all BORN artists? At any rate, I was never not an artist. As a young child, I decorated envelopes with my scribbles and walked up and down the block selling them door to door, for 5 and 10 cents. This is before I was even allowed to cross the street! At 7, I can remember scribbling what I saw as different emotions in various colors and showing them to my grandma, who was surprised at my bent for abstract expression.
I didn't think you could just be an artist, though. I figured you had to apply it to something, so throughout college I focused on costume design and fashion, while also majoring in art history so that teaching or curating could be possibilities. But when I graduated, my interest in fashion took me to Paris, and the light on the Seine and those gorgeous buildings made me want to paint. Why not at least try? Maybe I'll get bored with it, maybe I won't like spending my days alone with my own invented problems. I spent a semester in Pont-Aven, land of Gauguin and Breton butter cookies, and discovered a new level of focus for my work.
Then I said to myself, I'm going to be very honest about whether or not anyone wants to buy this. If not, it's back to real jobs. But while I was cobbling together days of barista-ing and yoga teaching, I sold a painting, and then another. That little girl who walked up and down the block with her envelopes was more than happy to make a career out of selling her artwork.
Here I am in my Paris apartment, at 23. That was before I moved into the nascent squat La Générale, in Belleville, but that's a story for another post!