Floral Abundance meets White Linen
The flowers in "Backyard Love" didn't stop with the artwork-- for my opening during White Linen Night at Martine Chaisson Gallery in New Orleans, I had the joy of roping in FAIT.NOLA to make our colorful, living headdresses! Here are photos by Jeff Strout for The Advocate.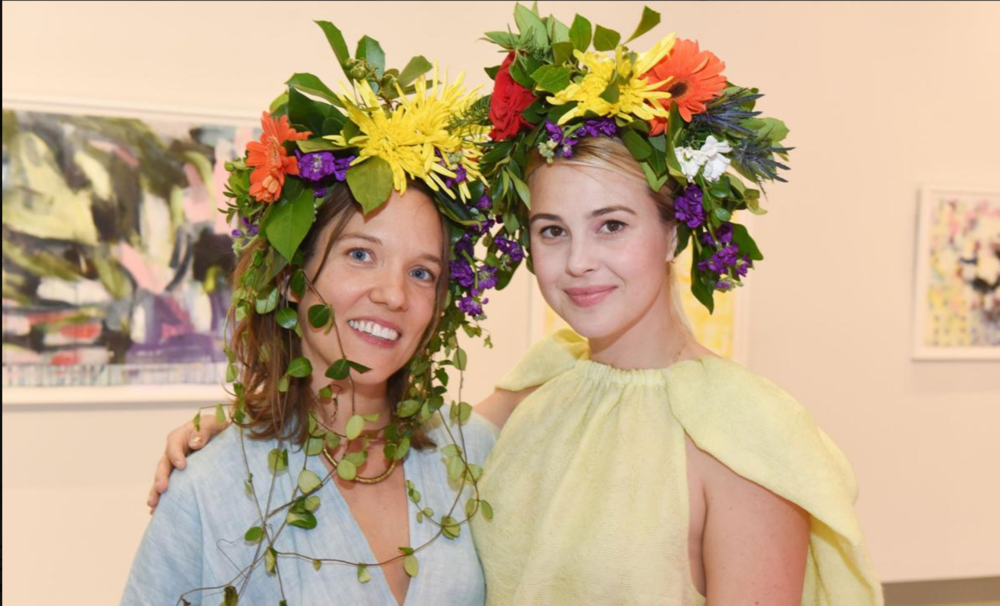 Caroline Wright with gallery director, Martine Chaisson.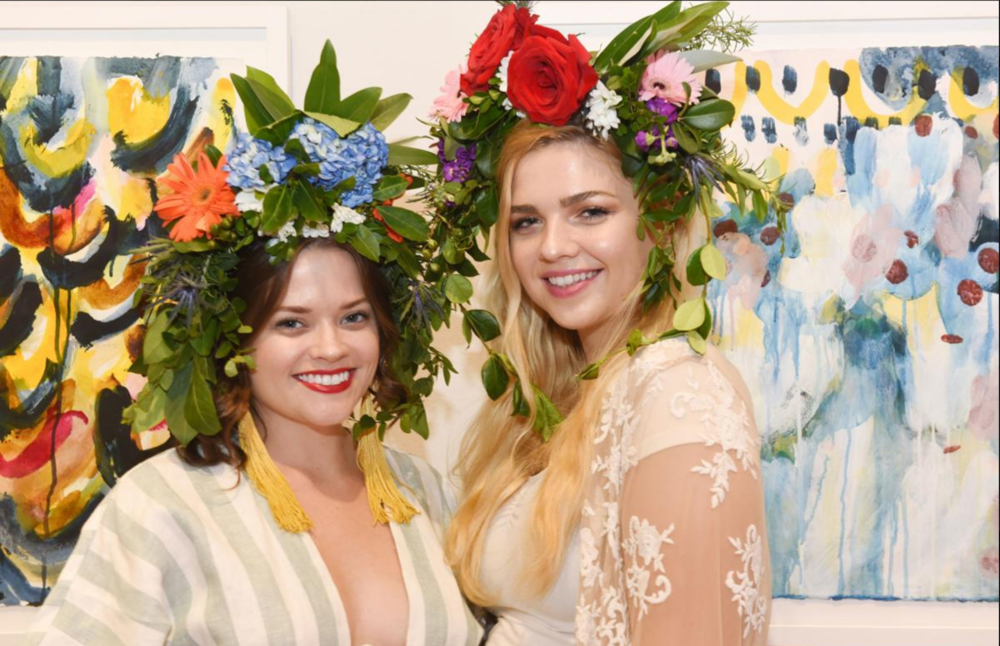 Gallery Assistants Annabelle Grimes & Kristen Grant.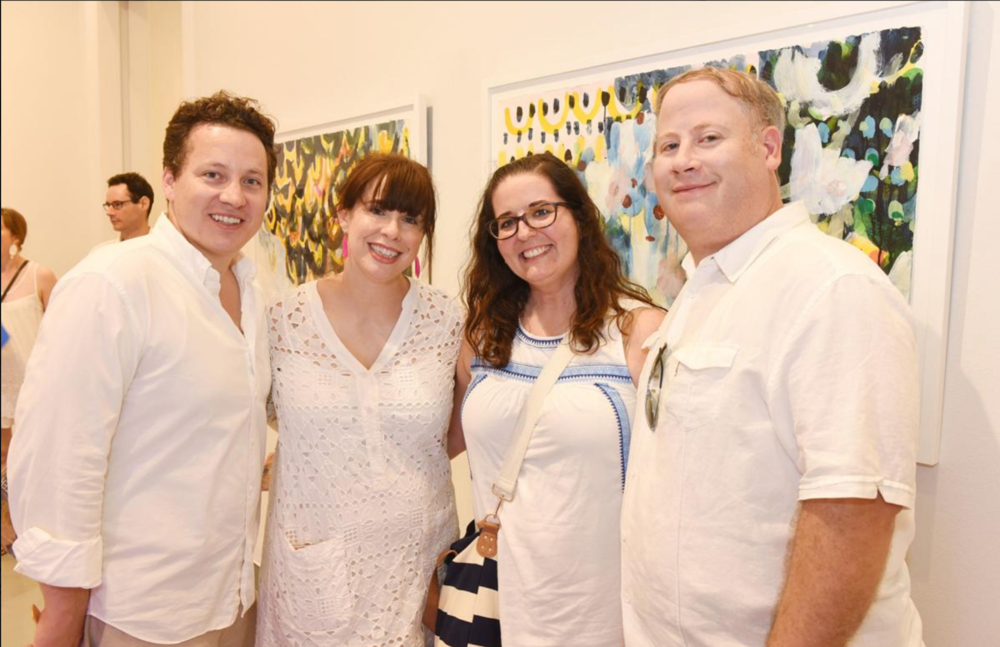 Gallery visitors Carrie & Jason Brown, and Amy & Michael Diaz.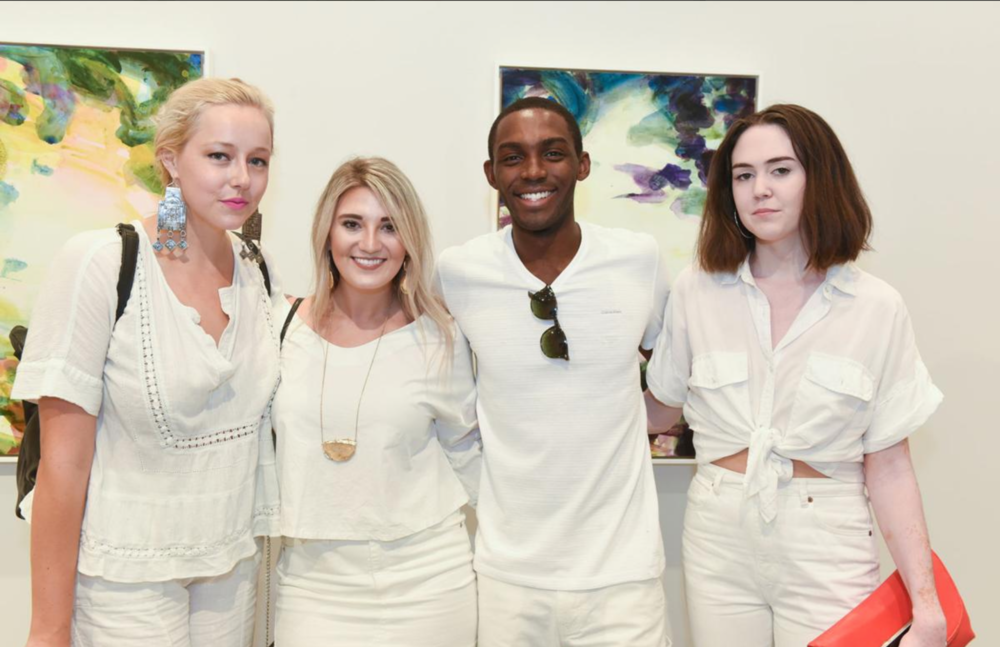 Gallery visitors Blair Daspit, Emily Cummings, Thurnis Rollie, & Hannah Burger.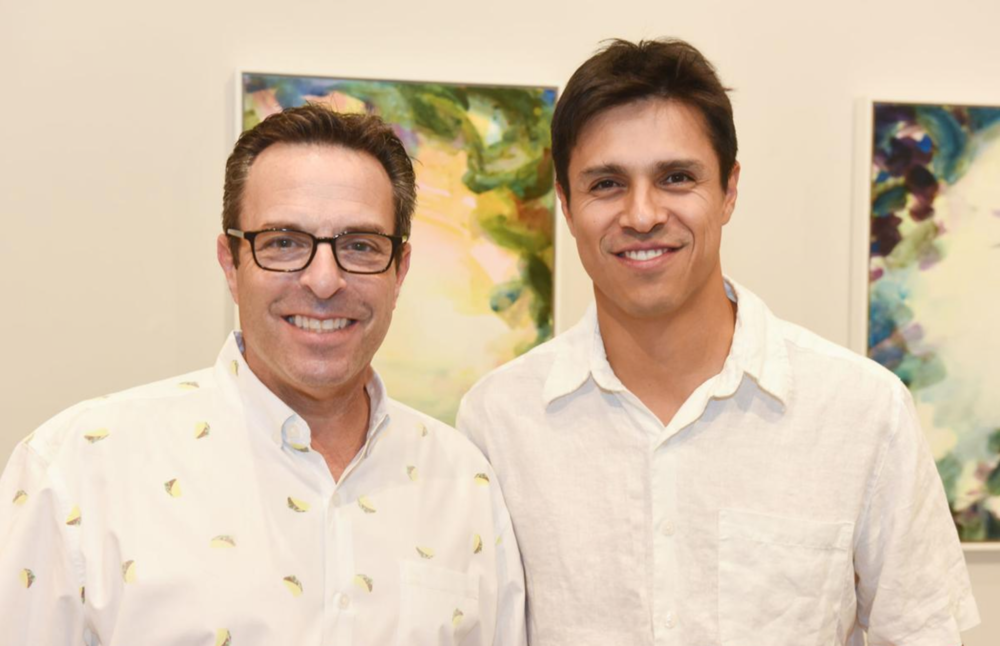 Visitor Todd Lewis with Chaisson's husband, Juan Linares. all photos by Jeff Strout.