Greetings from O'Keeffe Country!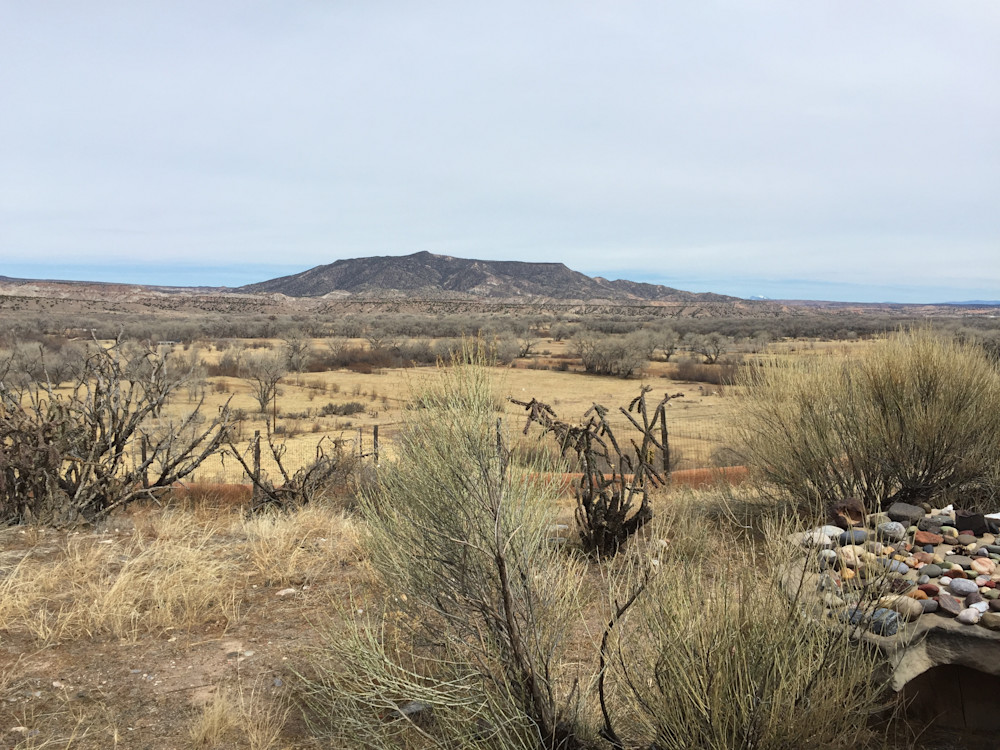 The view North from Georgia O'Keeffe's studio in Abiquiu, New Mexico.
I am half-way through a three-week road trip across New Mexico. The first week was bouncing around with my sweetheart, and this week I've had the good fortune to stay at a friend's cabin off the grid near Abiquiù. The silence and stillness are things I thirst for, and yet to have them is like having hunger during a fast. The purpose serves and at moments, a mote of dust sweeping through the empty space is delight. But stopping also allows other thoughts, habits, fears, to catch up to me. I take those with me into the flat sun of this stark stunning landscape and leave them on the wind.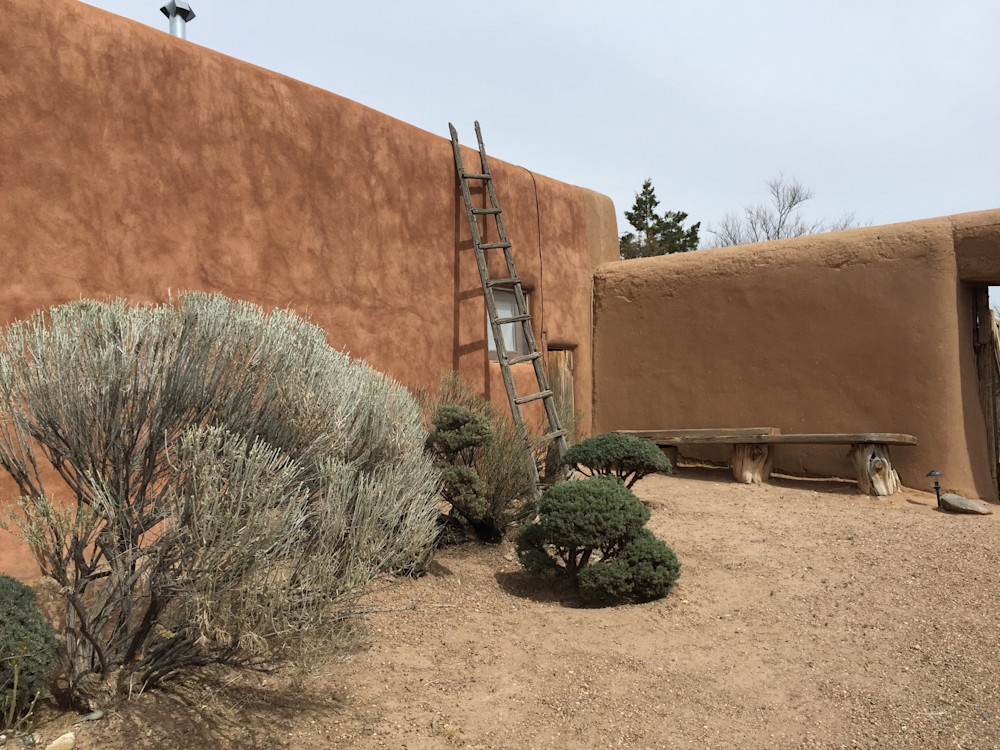 The other day I toured Georgia's home and studio, and was overcome. Standing in her wide adobe studio, looking out the panoramic window to the north, the tufted mesas, the thick white light pouring in an illuminated flood, everything was there at once. The way she did things. Her clean, decisive vision. It's not a working artist's studio: the floor was covered in white carpet when her eyesite began to deteriorate, so she could see her chows. This is the studio of a finished life, resignation to assistance and blindness. But it is charged with power. A woman who kept her ear to the ground, and did what she was called to do.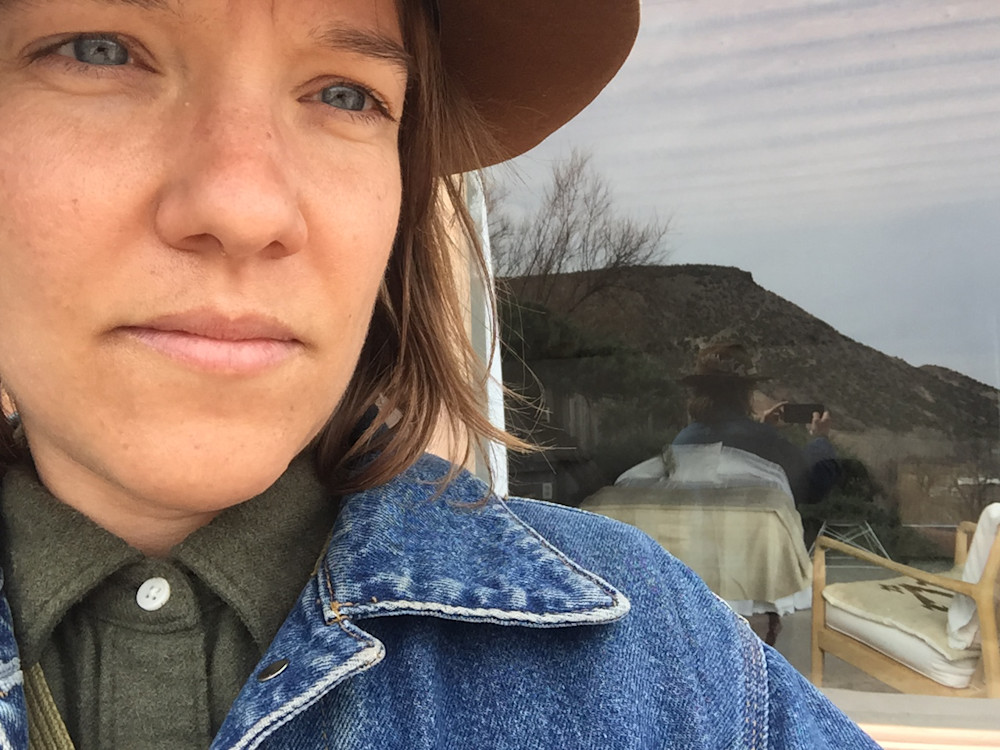 Secret-selfie with Georgia's bedroom.
The landscape here is tyrannical. It insists on being painted. At every turn an iconic mountain silhouette, a new color, an impossible shape of collided rocks stand at a teeter. In West Texas, the sky is the drama, but here the land itself is revelatory, triassic but springing up like a new thought. I desperately do not want to paint this landscape. The world does not need another watercolored purple mountain. Besides, this particular corner is owned by Georgia. Even considering the red cliffs or the grey anvil of Pedernal is futile.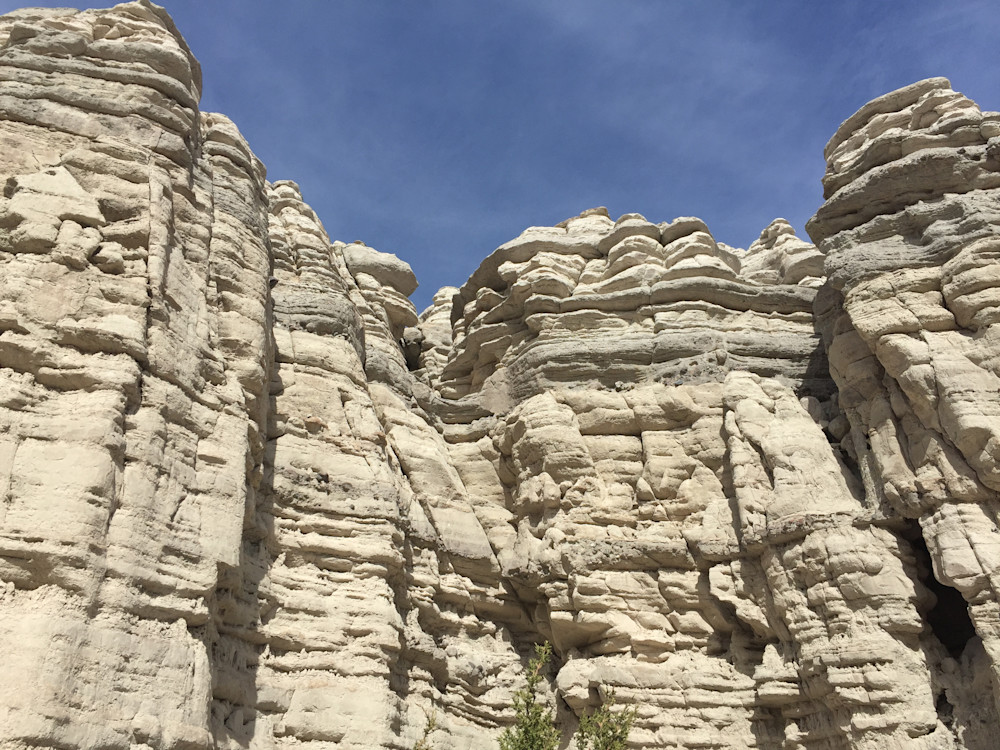 La Plaza Blanca, where O'Keeffe often painted.
I'm at a bit of a loss. Maybe all I do is take it in. Walk the cliffs and mesas, gather unburnished crystals, listen to the wind, birdsong and muffled quiet. And paint a purple cliff or sketch it only because it's here, and so am I. I want to remember this place. I can imagine already looking back on the time in my mid-thirties, when I stood in O'Keeffe's studio, walked her ancient landscape, and recognized something nascent and rough in myself.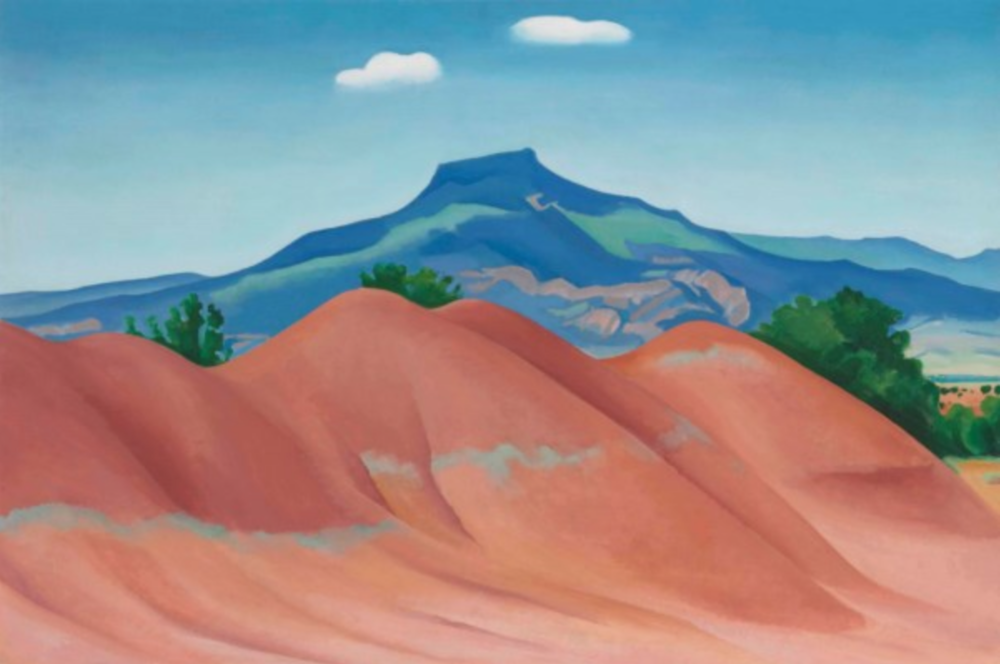 GOK's "Red Hills with Pedernal, White Clouds", 1936.